1xbet's advance bet offer – You got unsettled bets?
For all the 1xbet lovers and the experienced punters out there, we in our Indian betting news page, bring an article that you might have never heard before. The advance bet offer is from your favourite 1xbet bookie. You don't have to wait for your unsettled amount from the bookie, from now on. The 1xbet users got wings with advance bet option. To read more about this interesting offer, scroll below.
what is advance bet on 1xbet
1xbet bonus comes with a fantastic bonus, advance bet, which is available to customers who have got unsettled bets in their accounts.
How to find the advance bet amount?
The available amount can be viewed in your bet slip. Click on the find out button opposite available advance bet and you will see that your funds as 'Advance Bet'.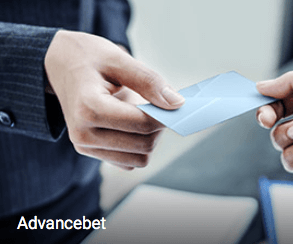 for example – if your account balance is 260$. You have made the following bets:
$ 100 odds of 1.5 – your potential returns are 150$
$150 odds of 2 – your potential returns are 300$
So, you are left with 10$ in your available balance. Now, 1xbet will be giving you 100$ advance bets. So that you can play with 110$ bet. If you place a bet with a stake of 30$  of which (10$ are from your balance and 20$ are of the advance bet amount) at an odds of 1.5 and so your potential returns are 45$.
Your possible outcomes would be:
The Bets made using the advance bets have won, expected payouts are 45$. Those bets made using own account balance have lost. so bets using the advance bet amount will be deemed void and your owns funds of 10$ will be back to your account.
Bets made using the advance bet on 1xbet amount have lost. The bets using own account balance have won. So the payout is 150$+300$ = 450$ since you lost bet of 20$ so your credit will be 430$ finally.
The Bets made using the amount have lost and also the own funds have also lost. In this case, bets made as unsettled bets 1xbet will be deemed void. 10$ of your own funds will also be deemed void since you lost the bet.
Fixtures
You can use the advance bets either on live sports events or on sports events that are due to start in 48hours.
1xbet advance bet Terms and conditions
According to the 1xbet advance bet terms and conditions. You can place additional advance bets even when you have the unsettled advance bets.
Advance bet is offered based on an evaluation of the potential returns from your unsettled bets.
All bets placed before advance bets and settled within 48hours after placing as bets will be used to cover the advance bets on 1xbet.
Deposits made after using an unsettled bets 1xbet cannot be used for covering the advance bets.
 1xbet online reserve the right to offer or cancel the bonus at the discretion of the company without stating a reason.
Our Word
The betting bonus offers is on a high with a new offer, the 1xbet's advance bet offers. The concept to be simple is you don't have to wait until your bets get settled. If you are ready to risk and play, the bookie is always ready to help you out with some advance bet on 1xbet amount in your account. The advance amount you get is also very huge and there are no critical conditions. Your winnings help you to clear out the so received advance bets it's as easy as that. Our expert team says this advance bet 1xbet offer is going be in whirls from now on, and the bookie is going to spin it for a long time to come.