Info on Betwinner advance bet offer
You guys already had an idea about this type of bet in our previous article. Today we go and check out the similar kind of sports betting offers from a new bookie in the betting market. Betwinner India also brought forward some offer related to advance bet to keep their viewers engaged. This following offer is a fantastic bonus, which is available to customers who have unsettled bets in their accounts. So, let's go and check out the Betwinner advance bet offer terms and conditions and much more in the below.

Betwinner advance bet offer
As mentioned by betwinner sports, This  offer is a fantastic bonus, which is available to customers who have unsettled bets in their accounts. It means that as you are waiting to get your bet amount settled, no need for you to keep folding your hands but you can go forward and have a bet at free of thought. The bookie will provide you with some amount before in hand if you are eligible for a bet amount. Betwinner login is the new one in the market which has been attracting the punters and other experts in the betting arena in India.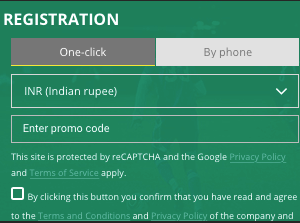 Fixtures
Advance bets can only be placed either on live sports events or on sports events that are due to start within 48 hours. You can avail through this offer by betting through the betwinner sports app.
betwinner promo code:  BIP130
Terms and conditions
Further additional bets can also be placed even if you already have unsettled bets.
The bookie reserves the right to offer/cancel this bonus at the discretion of the company without mention of a reason.
advance bets are offered based on an evaluation fo the potential returns from your previous unsettled bets.
All bets placed before these bets and settled within 48 hours after placing of advance will be used to cover the previous these bets made.
If after the settlement of the bets made before these bets the returns do not cover the amount of the bet sued, the advance bets are deemed void.
Deposits made after using the offer bet cannot be used for covering the advance bets.
Examples:
If you account balance is 260$. You have made the following bets.
100$ odds . of 1.5 – potential returns are 150$
150$ at odds of 2 – potential returns are 300$
So, you are left with 10$ in your available balance. Now, betwinner will be giving you 100$ advance bets. So that you can play with 110$ bet. If you place a bet with a stake of 30$  of which (10$ are from your balance and 20$ are of the advance bet amount) at an odds of 1.5 and so your potential returns are 45$.
Your possible outcomes would be:
The Bets made using these bets have won, expected payouts are 45$.
Those bets made using own account balance have lost. so bets using these bet amount will be deemed void and your owns funds of 10$ will be back to your account.
Bets made using these bet amount have lost. The bets using own account balance have won. So the payout is 150$+300$ = 450$ since you lost advance bets of 20$ so your credit will be 430$ finally.
The Bets made using these bet amount have lost and also the own funds have also lost. In this case, bets made as advance bets will be deemed void. 10$ of your own funds will also be deemed void since you lost the bet.
Our word
An advance bet is like a supporting hand from the bookmaker. To not make the players be ideal until for their settled amount. In the meantime, they can bet with a credit amount being funded by the bookie because of the time taken for the unsettled bets. we hope this is a nice gesture from the bookie and also motivating their punters to keep playing and have fun. The advance bets though is not for everyone but to some players who have the potential to be qualified for the unsettled amount. We really hope to see this offer spreading to more and more bookies soon.