Barbados Tridents vs St Lucia Zouks Match 5 betting odds
Caribbean Premier League going into day 3 is an instant hit all the previous 4 matches have been very well received by the cricket fans, bettors and online bookmakers. Here you go, we bring you the Match 5 betting odds from the betsson bookmaker. The betsson cricket odds are here for the Barbados Tridents vs St Lucia Zouks Match 5 on 20.08.2020 starts at 4.00 p.m. Let's go and check whom the bookie odds are in favor for, what is the team strengths and weakness and any betsson bonus code for the upcoming games.
CPL Match 5 BTvsSLZ winner prediction 20.08.2020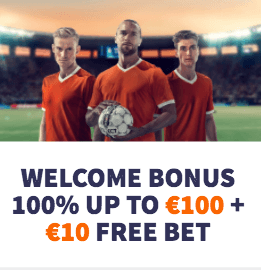 The following are the betsson India odds for the CPL game Match 5. Both the BT, SLZ are taunted to be the tournament winners since they have the best teams among all the CPL teams. Even via the team strength, management and the staff these teams have the advantage over the others. If not any rain interruption today there will be a full game. Let's go and check what odds has betsson sports offered for the upcoming game.
CPL20 – Match 5 – BTVsSLZ odds – 20.08.2020
Barbados Tridents: 1.52
St Lucia Zouks: 2.50
Other than this betsson has a welcome bonus offer for their new customers and other promotional offers for their existing customers too. Check our Online betting offers page, for more info on the betsson bonus offers. For this game, they don't have any additional bonus offers but then the bookie came up with pre-match betting odds, on the game toss, batting 1st, 1st wicket etc. The bookie also offers betsson live score, odds, live match betting events too.
Our Word – BT for the Win – Match 5 CPL
For the match 5 of the CPL season 8, the betsson odds favor the BT team to win against the SLZ team. We also favor the betsson odds for the BT team to win in this game. Since, BT had been performing brilliantly and even the last 5 head-to-head stats too show that the Barbados team has the upper hand among the two. The batting would make the Barbados team the more destructive force among the CPL teams. BT has outperformed SLZ in their last outing in every department. This season SLZ too looks good they have also the same opportunity like the BT but it all depends on how they convert the strength to performance in the match.