IPL match 34 betting odds DCvsCSK on 17.10.2020
CSKvsDC, the speciality of this match is, it is a game between the most experienced skipper vs the most talented youngster. MS Dhoni vs Shreyas Iyer it is, Shreyas has been the key for the DC success in this IPL13. Where as CSK team stats are completely different, they are neither at their best nor worst. They are struggling to get back to back wins and are in quest of it. This article is about casumo odds for match 34 of the Dream 11 IPL 2020. let's go and check the bookie odds and also if casumo bonus has any special offers for this upcoming game on 17.10.2020.
CSKvsDC Match odds – Casumo IPL 2020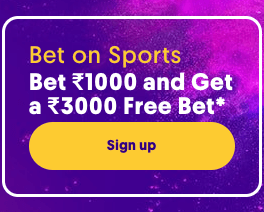 CSKvsDC will be a game to watch out for many reasons, CSK fans never had this experience of worrying for playoffs or their playing XI mishaps. Ms Dhoni always had Suresh Raina help and in this IPL13 he is lacking it which is visible. As Suresh Raina is a great batsman and fondly called as Mr.IPL too. He brings in some excellent fielding and saves runs along with some crucial overs and that too very fast between Jadeja and Raina always. CSK also lacking the form of Dwayne Bravo with bat and they are too much dependant on Ambati Rayudu and Sam Curran. Sam Curran has been trying to fill in the role of Suresh Raina and he has been nailing it always.
Casumo Odds – CSKvsDC
Note: Check out our casumo login page, where we mentioned the complete info on the bookmaker registration process in detail for the Indian bettors.
Head to Head Stats: CSKvsDC
Overall: 21
CSK: 14
DC: 7
Our Word: CSK wins match 34
CSK needs to win the match 34 against DC, they also have to take the revenge for their previous game in IPL 2020. When the both teams played in IPLT20 this season, DC won by 44 runs. Though CSK has almost won double matches than DC even now, what CSK is lacking is middle order strength. Sending in Sam Curran to open has recently benefitted them, CSK may try that couple of more times before Watson gets his confidence back. CSK team is considered as the Old horse but then it has the big match players likes of Faf Du Plessis, Ambati Rayudu, MS Dhoni etc.
DC looks solid as always the problem for DC is their opening partnership and finisher slot is always the problem. Shreyas Iyer is looking good but he can't save them always and if he collapses then DC team looks like a pack of cards. MS Dhoni would have looked at that and Stephen Fleming he must have drawn some strategy. To experience this game of captaincy tales watch out the Dream 11 IPL 2020 on 17.10.2020.