CSKvsSRH match 29 IPL betting tips 13.10.2020
Dream 11 IPL 2020 is one of the successful things happened in Cricket and also in sports world for the 2020. IPL13 has been a huge success, already half of the league games have happened so far and they have showed some exciting IPL odds moments so far. The second half of the league matches will be more interesting. By the way, the interim league player transfer has also started so that players who have not played more than 2 games can be released and brought by another team. This upcoming article is all about the 1xbet sports odds on CSKvsSRH match that will be played on 13.10.2020 at Dubai Stadium.
CSKvsSRH IPL13 betting odds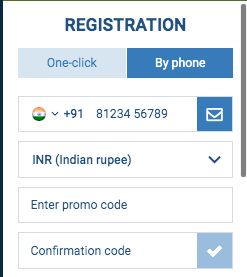 This article is about the 1xbet login odds for the upcoming game between the Chennai Super Kings vs Sunrisers Hyderabad. It is so sad to see the CSK team losing so easy matches for them to chase down. CSK side is looking like a ship with too many holes and keep on failing in easy attempts too. SRH on the other side is still imbalance on its squad strength and not sure whom to choose and whom to drop. Lack of Bhuvneshwar Kumar is clearly visible but young T.Natarajan has been outstanding with Yorkers. The skipper warner has to find a way out of losses and get the team back on track. Who wins the match will have all the glory and a chance to stay in the IPL playoffs and title race.
1xbet odds: CSKvsSRH match 29
Note: Don't miss to get the 1xbet welcome bonus offer up to 8000 INR, the offer is valid for the 1xbet new customers, check out 1xbet bonus page for more info.
Head to Head stats: CSK leads it
Overall: 13
CSK: 9
SRH: 4
Our Word: CSK might get back
CSK in 7 matches got 5 losses and 2 wins, the last it happened for CSK like this is in 2010 and they went on to win the final and even the CLT20. Thats a good thing to recollect but what the fans or experts are missing even when they lost 5 games like that in 2010, the team was perfect and they were waiting for a push. Currently the scenario is different, Chennai Super Kings are oldest team on field and the squad is not set.
The good things are the experience in chasing, death bowling is good all they need to do is execute. The bowlers of CSK are doing excellent job. CSK needs to have get their middle order set. Ambati Rayudu and Watson has to come good for CSK. Only if CSK wins 6 out of their next 7 matches they will be eligible for Playoffs. We hope this might be the start for the turnover like 2010. Watson has promised to fans that there is no reason CSK not to win the matches and go for playoffs. We hope the same, experience counts especially in IPL matches.