CSKvsKKR Match betting Predictions and IPL Odds 21.04.2021
CSK is always hailed to be one of the best teams of IPL considering that they have won three IPL trophies. However, KKR has won two IPL trophies too but they are not in the best of form currently. With both the teams coming together against each other for the 15th match, it would be great to watch them go against each other.
CSKvsKKR – Match 15 odds

Teams 
CSK
2.10
1.90
KKR
2.40
2.30
You can place your bets via Bet365. bet365 sports is one of the leading bookmakers in India. When you place your bet via bet365 apk too, you will be eligible for a bonus. It is advisable to check first and enter the bet365 bonus code to get the deposit bonus of up to 4000 INR.
Both CSK and KKR have stood up as the strongest teams, but this time KKR seems to have faltered in their game. The team hasn't been able to display its full potential which is a matter of concern for the fans. The 15th match of IPL between CSK and KKR is all set to be held at Wankhede Stadium Mumbai on 21 April 2021 at 7:30 PM.
CSKvsKKR IPL 2021 Betting Tips
After the first match loss, CSK has been recovering and proving its worth. CSK has performed exceptionally well in this IPL. CSK consistency is one of the things that made them be one of the team to be always in the playoffs. They rank second in the tally table as they have won two out of three games. The table-toppers however are RCB because they have won all the matches that they have played till now.
Head to head Stats CSKvsKKR
If you want to enjoy the interesting match and make the most of its potential, you should consider betting via Casumo sports. You should do the Casumo login to claim the exclusive Casumo bonus.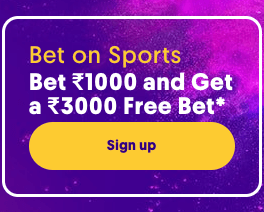 The Casumo app can make you become eligible for bonus offers. If you enter the bonus code, it will become very easy for you. The Casumo app is available for download from the official website and from PlayStore and App Store for Android and Apple devices respectively.
CSK Game Analysis:
Moeen Ali has been exceptional in showcasing his skills, MS Dhoni has a lot of trust in him and Moeen Ali has been trying his best to restore the faith. Sam Curran is the most valuable player in the CSK team currently. Good to see MS Dhoni has some batting time in the middle in the last match.
Our ideal CSK XI: Faf Du Plessis, Ambati Rayudu, Moeen Ali, Suresh Raina, MS Dhoni, S Curran, R Jadeja, D Bravo, Shardul Thakur, Harishankar Reddy, and K Gowtham
Later in the tournament, there will be a time where he has to play through the Innings and make sure the team is at par score. Ravindra Jadeja needs a special mention for his fielding abilities too. Jadeja, Moeen Ali, and Sam Curran have been performing in all ways to make sure the team has a win.
KKR IPL analysis:
KKR is hailed to be the team with the best bowling, yet they seem to falter. Although they have a strong middle-order and opening duo with a great bowling combination, they haven't been able to create their impact on the team. KKR is currently struggling to be consistent and
Cummins and Prasiddh have to take the load. Fans had really high hopes from Morgan and Russel, and both of them have disappointed the fans. Harbhajan, Chakravarthy, and Shakib are working on bringing a balance to the team with their exceptional spinning capacity. KKR has the armor but they are not able to utilize the players to the optimum.
Our Word: CSK for the win
CSK needs to bring in K Gowtham which gives them an additional spinner, good fielder, and also a hitter at the death overs. Now that most of the CSK players are in good touch except for Ruthuraj Gaikwad. MS Dhoni needs to take a chance and let K Gowtham into the XI and try to strengthen the team much more.
Usually, MS Dhoni and CSK management give ample opportunities to youngsters to make sure they are comfortable. We saw in IPL 2020 too Ruthuraj has shined with back-to-back '50s after a couple of bad matches. Dhoni might give Ruthuraj a couple of more chances now that the team is in a winning position.