INDvsENG 1st match day 5 winner odds 09.02.21
So, the 5th day might have a repeat of the recent Gabba battle, the only difference is India have the advantage of Home pitch and Kohli too but a slightly more higher target. With 39/1 and to reach 420 target it will be more off a England win or the Draw as an outcome but is there any hidden secret ? let's see in the below but before that don't miss to check out melbet bonus code info, if in case you are the new customers. Let's go below and check the expert analysis along with some head to head stats info and the bookmakers India odds too.
ENGvsIND 1st test odds day 5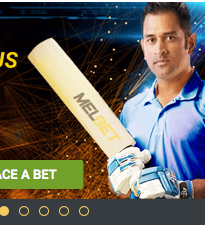 England are frontrunners as of day 4 stumps for a win in the 1st match and a draw also looks the second option as a result too. Our expert prediction is in the below section and right down we have come up with melbet odds for the day 5 of the 1st test match on 09.02.2021.
England: 1.90
India: 3.00
Drawn: 4.00
melbet app is available in both apk and ios versions. Once you are done with the melbet download, all you need to do is the melbet login and you will be able to play the online betting app and you need to be 18 years or above to register with this online bookmaker.
Our Word: India will play for Draw
India needs to chase down 380 odds runs in 90 overs which will be scoring at a run rate of 4.2 runs per over which is impossible in the current pitch. Though still the pitch favours batting,  if Rohit Sharma has been there. India might have opted the strategy of going all guns blazing but right now it might not be option as there are some cracks on the pitch already.
The advantage India has now is the backing of Virat Kohli too, but they can't afford a loss going for a win. India will be most likely looking for a draw but without going into the shell, this current Indian team and the batting line up is fearless and would likely start off with a positive intent.
With a good tail end batsmen they might ask shubman gill to try it out in the first session and Pujara might stand as a wall in the other end. Rishabh Pant might come in after the 3rd wicket mostly before Rahane. Whatever the result is India will be a great game of Test Cricket and never knows what these modern Cricketers can achieve and don't forget the recent Gabba battle. There is always a Rishabh Pant factor waiting.