India vs England 3rd T20 odds 16.03.2021
After a huge loss in the first T20I, India came roaring for England in the 2nd T20I. Needless to say, they were exceptional in their performance and showed much more power than before. After the defeat in the first match, everyone was very skeptical about Team India's win or even their comeback. But the team did show their true potential.

Meanwhile, the betting sites in India have made the most out of these matches. 1xbet India is one of the leading platforms that will bring a lot to notice. If you want to make some money, place your bets on India vs England 3rd T20I using the 1xbet apk. The third T20I is scheduled to be played at Narendra Modi Stadium, Ahmedabad, at 7 PM IST on 16 March 2021.
INDvsENG 3rd T20 betting tips
In his debut T20I game itself, Ishan Kishan scored a 50. While KL Rahul was out in 0 runs, Virat Kohli and Ishan Kishan's partnership helped to level up the game. After consecutive zeros and a duck, the 2nd T20I was the first match in which Kohli scored an unbeatable 50.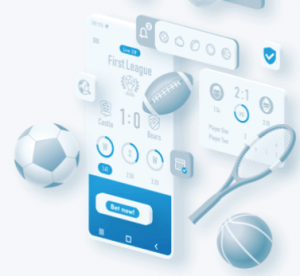 Trivia: Ishan Kishan got to 50 with a six, Virat Kohli too got to 50 with a six and even Team India won the game with a six.
1xbet odds: INDvsENG 3rd T20
England: 2.86
India: 1.25
You can do the 1xbet apk download, which is one of the best online betting apps in India. The sports betting website is available for Android and iOS platforms. It would help if you considered checking the sports betting website thoroughly to avail the 1xbet bonus code. With the 1xbet bonus code, you can get free bets for the India vs England 3rd T20I.
On the other hand, the England team struggled to play through their inning. Jason Roy was the only player playing smoothly, but he was dismissed before he could score his half-century.
Team Prediction India XI:
Rohit Sharma, Ishan Kishan, Virat Kohli, Shreyas Iyer, Surya Kumar Yadav, Rahul Tewatia, Hardik Pandya, Rishabh Pant, Bhuvneshwar Kumar, Deepak Chahar, Yuzvendra Chahal.
Our Word: India wins 2-1
Since there is a lot of buzz on keeping out Rohit Sharma out from the playing XI even when he is in form and available, has become a serious issue with experts and media. We might see Rohit Sharma opening along with Ishan Kishan as KL Rahul is not in form. The good thing for India is Virat Kohli has got his shape and some runs too in the 2nd T20.
The highest run-scorer for India this time might be either Virat Kohli or Surya Kumar Yadav. Surya Kumar Yadav who made his debut in the last game didn't get an opportunity to bat in the last match. Having Hardik Pandya and Washington Sundar is always a remarkable advantage, but we prefer Rahul Tewatia over Washington Sundar in situations like this, as he gives more depth and players can play more freely.