India vs Eng 3rd Test match odds 24.02.2021
With a great win over England in the 2nd test match, India is all set to face England for the 3rd Test match starting 24 February 2021. The 5-day test match will continue up to 28 February at the Sardar Patel Stadium, Ahmedabad. The match is scheduled to begin at 2:30 PM IST.
In the 1st match of England's tour of India, England made a mark by leading the 1st test with 227 runs. However, in the 2nd Test, India brought the game to a 1-1 level with a win by 317 runs. You can place your bets via ekbet and get exciting sports betting bonus. The 100% welcome bonus on a minimum deposit is one of the most important ones to look forward to.
INDvsENG 3rd Test match odds
While Joe Root did come up with his best shot and was anticipated to repeat the Headingley Chase with Ben Stokes, England failed to hold its charm. India gave the England team a head-to-head competition in the second test match. The 3rd test match is about to start and one of India's prominent online bookmakers, Ekbet India, suggests to start placing your bet.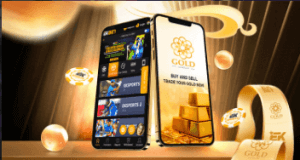 You can apply the Ekbet promo code to get exciting cash back and bonus offers. England and India are all set to have a tough competition. Don't let the opportunity slip away. Log in to Ekbet apk and avail the promo code to win big.
3rd test INDvsENG odds
India: 1.52
England: 4.10
Draw: 6.00
Indian Players like Rohit Sharma, Ravichandran Ashwin, Axar Patel and Rishabh Pant gave their best to the series. With Rohit Sharma and Ravichandran Ashwin leading the game and contributing to the century, India's chances of winning the game significantly increased. No wonder Rohit Sharma is often referred to as Hitman Sharma.
Our Word:  India will lead 2-1
The 3rd Test Match between India and England will be one of the best ones to watch. With the teams being 1-1 and each of them bringing changes in their gameplay. The 2nd test match showed how good at game India is.
India bowled out the England team at 164 runs on day four, but the major blow to the England team was when India gave an impressive blow with 329 runs despite having the spinning wicket. While England failed to hit back with the first innings, they became affected by the blow.