KKvsMS match 9 PSL6 match odds 27.02.21
If you're looking forward to earning a significant amount of money, then you should choose some of the best bookmakers in India. Sportsbet.io is one of the leading bookmakers in India, offering a wide range of bonuses.
Coming to the Cricket betting events, PSL6 has been a hot cake that the bettors are living to try out, the latest match in this would be the game between KKvsMS, the match 9 of the HBL PSL T20 2021, which starts at 6:30 P.M IST at Karachi Stadium.
MSvsKK match9 PSL6 betting tips
Multan Sultans have come back to form with a brilliant batting display from their prime players, Mohammed Rizwan scored a fantastic 76(49) and has been awarded the Man of the Match, even from defeated LQ, Mohammed Hafeez too deserve a special mention. This MSvsKK match could be more exciting as both teams are with 1 win in their back.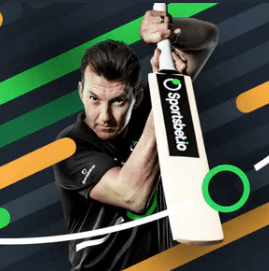 Karachi Kings, on the other hand, have stood victorious in most of the matches. Babar Azam is their star player, but Imad Wasim has been leading from front with captaincy, bat and ball too. He has been the dark horse and would be our contender for this match9, man of the match predictions.
You can avail of the Sportsbet.io bonus from the sports betting site as well as the app. Make sure to do the sportsbet.io download for the Sportsbet.io app to get hold of 100% Welcome Bonus offers.
Karachi Kings are playing at home, which works in their favor. They have a strong batting line-up which helps to prevent even the smallest risk of defeat chances. Babar Azam is indeed the star player of KK. Other batsmen like Joe Clarke, Colin Ingram, and Mohammad Nabi are pretty strong in their game. Imad Wasim and Dan Christian allround abilities can give a good push for the KK team.
On the other hand, MS though had a win in the last match, they might struggle in this, as they are playing back to back matches. KK has better team and good allrounders compared to MS team. MS team lower order is weak compared to KK, also the home advantage for the Karachi Kings team. Except for Mohammed Rizwan and Sohaib Maqsood no other star player has performed in the last 3 matches.
Our Word: KK will win the match 9
Karachi Kings surely has what it takes to come out as a winner, PSL match 9 could be more cricket, more fun and more nerve breaking moments too. One side there is Babar Azam and on the other Mohammed Rizwan. We feel Mohammed Rizwan could be the contender for the batsman scoring higher runs, player taking more catches etc betting events.
Though more chances for winning the game is on KK team, as Imad Wasim, Dan Christian and Mohammad Nabi allround experience and their powers can't be stopped when in form, they both are the current best allrounders in the T20 Cricket. Good luck for both teams, while we go with Karachi Kings to win this match.