KKRvsKXIP match 46 Dream 11 IPL odds 26.10.20
KKRvsKXIP is the 46th match of the Dream11 IPL 2020, this is going to be an interesting match as both teams are competing for a same place and this gets very exciting when both teams come up with their best. One of the top bookies in India, betiton is here, with the IPL odds for the upcoming 46th match on 26.10.2020. Let's go and check which team does betiton review support and backing to win this epic contest on 26.10.2020 Monday of the 46th match in Dream11 IPL 2020.

KKRvsKXIP match 46 betting odds 26.10.20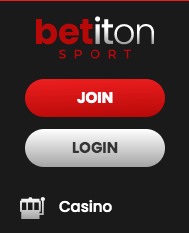 Here it is one of the newest bookies in the sports betting India, betiton is here with some interesting odds for the KKRvsKXIP match. KL Rahul vs Eoin Morgan it is, who needs to up their game and bring in all tactics to make their team reach the playoffs. Check out some interesting online betting apps in India and compare this to the betiton app info.
Note: Check out the betiton welcome bonus offer in our bonus offers in India page, do also check how to register at betiton sports. You need to be 18 years or above and complete the KYC verification to start betting with betiton sports.
Betiton odds: KKRvsKXIP
Head to head stats: KXIPvsKKR
Total: 26 matches
KKR: 18 matches
KXIP: 8 matches
Our Word: KKR wins this match
KKR looks good to as a team right now and they are performing as a unit compared to KXIP the potential is with KKR to win this match. Just in the last game, they grabbed the victory from the throat of the opposition. They were down and dusted thats when Sunil Narine and Nitish Rana came to the party and had literally made a destructive performance.
KKR would really hope to bring in similar kind of performance this time around too, if not a better one by all means. The only worry has been the form of openers, KKR do want a consistent openers. Just with one fail, they are trying too many different things. Dinesh Karthik has to come in handy with consistent performances. Lack of Andre Russell is a huge loss, if Sunil Narine can come up with performances like that then its not a big loss either.
Just like the betiton odds, head to head stats, we are also in favor of the KKR team and we hope they come up with some amazing performance and grab this opportunity for playoffs race.