MIvsCSK Dream 11 IPL betting odds 23.10.20
MIvsCSK is the match 41 of the Dream 11 IPL 2020 played on Friday, 23.10.2020. Today in this article we discuss the IPL odds from 18bet bookie, it is one of the youngest and exciting bookmakers from the sports betting sites in India. Coming to this particular match, it all came down to where it started, MIvsCSK is the first match of the Dream 11 IPL 2020, both stats have completely turned upside down from then to now. let's go and check any more 18bet bonus offers for the match 41 of the Dream 11 IPL 2020 on 23.10.2020.
MIvsCSK IPL odds 23.10.2020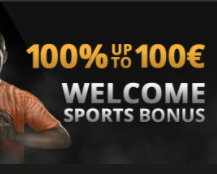 Just wait till the count is over and the game starts, you are going to witness an excellent match tomorrow, though csk looks completely out of form, they still have that experience with them. After all that happened now they will miss the services of DJ Bravo too with a groin injury which ruled him out of the remaining IPL 2020 league matches. Our choice is to still go with Mumbai Indians. Don't miss to check out the 18bet app, which is compatible for both ios and apk users in India.
18bet odds: MIvsCSK
Head to Head Stats: MIvsCSK
Overall: 31
MI: 18
CSK: 13
Squad Prediction: Match 41 IPL 2020
CSK Team Prediction: MS Dhoni, Imran Tahir, Deepak Chahar, Ambati Rayudu, Sai Kishore, KM Asif, Ravindra Jadeja, Mitchell Santner, Faf Du Plessis, Sam Curran,  N Jagadeesan
MI Team prediction: Rohit Sharma, Kieran Pollard, Hardik Pandya, Krunal Pandya, Rahul Chahar, Ishan Kishan, De Kock, Jasprit Bumrah, Trent Boult, Surya Kumar Yadav, Nathan Coulter Nile
Our Word: MI has the wave
This time its on Mumbai Indians side, Rohit Sharma will be the winning captain is what our prediction says. The CSK team are all over the place, they are playing with out of form players, they don't have a supporting bench strength and the CSK future players are also not up to the mark.
That's a bad choice of picks and also CSK experienced players has ditched them by not participating which has costed them the playoffs spot first and now they are almost out of the IPL 2020.
MI on the other side, is proving to other teams on how to build the bench strength and even their bench players have immense talent and are proving their worth whenever given a chance. It's really hard to see players like Chris Lynn, Mitchell Mc Clenaghan etc be out of the playing XI.