Match 51 IPL odds MIvsDC 31.10.2020
Melbet sports one of the well know bookies among the Indian bettors and sports betting arena in India is here with the IPL odds for the upcoming match 51 of the Dream 11 IPL 2020 between MIvsDC. Mumbai Indians will take on Delhi Capitals on the Saturday, where in this weekend over a span of 2 days there will be four matches. Coming to match 51, the MI is already qualified for the Playoffs and the pressure will be on the Delhi Capitals. Let's go and check the melbet bonus offers too for the upcoming match on 31.10.2020.

MIvsDC match 51 predictions 31.10.20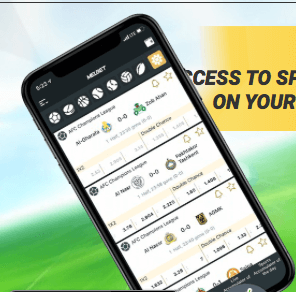 MIvsDC will be quite a stressful match for the DC supporters, as MI will be very dangerous team when they are coming to match with nothing to lose. It might be a nightmare if Mumbai Indians skipper Rohit Sharma is also coming to the party. Rohit who is out of the team for couple of matches because of the injury might be looking to join the squad for this match as he wants to be 100% for the playoffs and the finals.
MIvsDC odds 31.10.2020
Note: Check our melbet app page, to find the compatibility and the availability of the app version in both ios and apk versions.
Head to Head stats MIvsDC
Overall: 25
MI: 13
DC: 12
Our Word: MI wins the match
MIvsDC will be a crucial encounter for the DC team. DC has to win this one for to keep their hopes alive in the playoffs race. They have to win one of their next two including the MI match. So, The DC team will be under pressure compared to MI, they have a balanced batting and bowling side.
The reason for MI to be very consistent compared to others is their ability to assess the capabilities of the player and providing him with that situation. The transformation of Ishan Kishan, Hardik Pandya, Krunal Pandya and Jasprit Bumrah while performing under is immense. All these players would give MI support staff the high percentage of their success.
With Rohit Sharma in, then Saurabh Tiwary will be out of the team and their skipper Rohit will give more balance to the side. These two games MI could try their bench strength and make them ready for any unprecedented situations. MI fans are really missing their skipper presence, although Kieron Pollard has been excellent in his Captaincy traits still lack of Rohit Sharma factor is a huge advantage for the opposite teams.