New Zealand vs Bangladesh 1st ODI betting odds
The Bangladesh tour of New Zealand is all set to start on 20th March 2021. This will be the first ODI to be played at University Oval, Dunedin, and is scheduled to begin at 3:30 AM IST.
If you're in search of a potential chance to make yourself shine and earn some good cash, then you should choose the best betting sites in India. Betway sports is one of India's leading sports online bookmakers that will help you get an extensive bonus in India. Make sure to do the Betway apk download to claim the exclusive bonus codes and get good welcome bonus offers.
NZvsWI 1st ODI betting tips
This will be the first of the three ODI matches between New Zealand and Bangladesh in 2021. While both the teams try their best to stay ahead of each other, New Zealand has a better batting line-up. Tamim Iqbal's leadership will be put to test.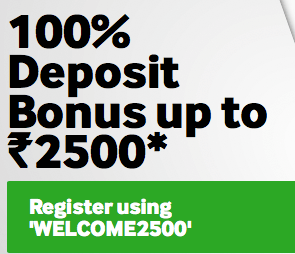 The Kiwis are trying their best to whitewash the tigers to achieve 2nd position. Devon Conway has already impressed the cricket fans in T20, and hence, he is the one who might carry forward his game and a huge asset for the NZ team right now.
Daryl Mitchell is also likely to carry his strong form from the tests to the 1st ODI. The probable partnership of Martin Guptill and Henry Nicholls will bring a ray of hope for the series win to the Kiwis camp.
NZvsBAN 1st ODI odds: betway sports
• NZ: 1.76
• Ban: 2.35
Tom Latham takes the Captaincy burden this time around, as Kane Williamson has been ruled out due to an elbow injury. Interestingly for NZ this time, they have an abundance of talent right in the squad and in-form with players like Trent Boult, Tim Southee, Kyle Jamieson, and Matt Henry are all in the NZ squad, thereby making the Kiwis a well-balanced team.
To claim the Betway bonus, you need to register or login into your account. However, if you're creating the profile for the first time, you will be eligible for various bonus offers. Betway login provides the benefit of a 100% deposit bonus feature. The Indian users can get a 100% deposit for 2500 INR, respectively. Make sure to do the Betway apk download to get the perks of betting.
As per stats, Bangladesh and New Zealand have locked horns with each other 30 times now. While New Zealand has won 25 ODIs, Bangladesh has won only five times. With the NZ team in sublime form for a couple of years and to defeat the black caps at their home is a herculean task for the visitors, the only positive is that the NZ team is without Kane Williamson.
NZvsBAN betting tips: NZ will win
After winning 25 times against Bangladesh, New Zealand is coming once again for Bangladesh. Considering the strong and well-balanced team that NZ has, they will stand their chance of winning once again.
The return of all-rounder Daryl Mitchell will be in favor of the team. The potential candidates for player of the match are Martin Guptill and Daryl Mitchell. Trent Boult, Jimmy Neesham, and Tim Southee can play their chances of being the best bowlers. Tamim needs to work towards bringing a proper balance in his team.