Odisha FC vs. SC East Bengals Odds Comparison!
The Indian Super League is on it's way – with an exciting match coming up. Odisha FC is playing against East Bengals and they will face-off on tuesday at 7.30 in the evening. The home team had a way better start into the season and so they won their first matchup of the season with an impressive win against Bengaluru.
The opponent from SC East Bengals weren't so lucky with their first matches of the season. They got a draw versus Jamshedpur FC and lost their opener against ATK Mohun Bagan FC. Therefore they obviously need to be victorious against a normally equivalent good opponent. It's not gonna come easy though since the self-esteem of Odisha from their first win and the home advantage is playing in their favor. We're definitely looking forward to that match and upfront we're showing you the best odds for the match in comparison and aswell we're obviously checking for betting bonuses india!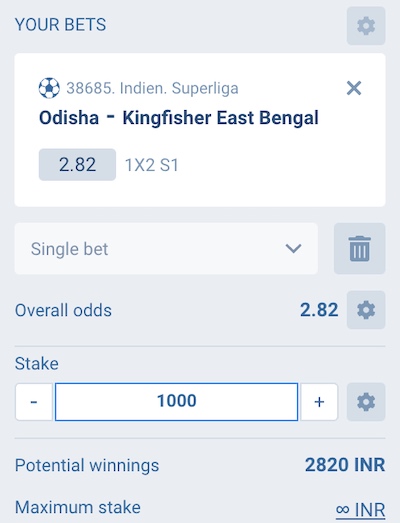 Odisha FC – East Bengals odds comparison
To give you the best run for your money it's definitely useful if you compare the different bookies from time to time. For tomorrows matchup we settled for the following three betting companies: 1xbet, 10cric and dafabet. You haven't registered or downloaded the 10cric apk for example? Basically you just click on the underlined link. Every single bookie that we chose today, we can absolutely recommend to you. We're only checking for the best of the best – so they're all dependable sure shots.
Odisha FC vs. East Bengals

Tipps
Victory Odisha
2,90
2,82
2,90
Draw
3,50
3,52
3,55
Victory East Bengals
2,23
2,28
2,21
As you can see, the odds right now are pretty even for the upcoming match tomorrow. But the closer the kick-off, the more they can potentially change. For your own good we recommend that you check upfront placing your bet to check for the best odds. Depending on your stake and your estimated pick it can always be helpful to compare the different odds from the bookies. If you tend to take a draw as your bet for tomorrows match – we're leaning towards dafabet. A real good bookies with excellent odds. No account with them? Check out our dafabet app download and make sure to register upfront.
Odisha vs East Bengals prediction
As we already mentioned in the beginning: both teams are normally more or less equally skilled. Even though the East Bengals had a rough start into the season, they will for sure trying to get the away win at Odisha. Nonetheless Odisha had a great start into the season and won't be easy to defeat. We predict a close match and even though the East Bengals are small favorites in tomorrows match – we tend to lean towards the Odisha win.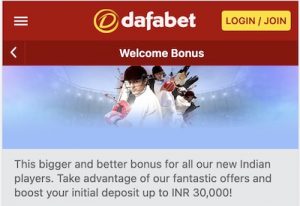 The home advantages is never to underestimate. We're definitely not rooting for a East Bengals victory – they've so far disappointed in the first two matches of the season. All three bookies are more or less even right now with the odds, so its basically up to you, which one to choose. If you want to side with our personal tipp: download the 1xbet app and play it through. Best of luck to you!