RCBvsKKR Match 28 goawin betting odds 12.10.2020
Match 28 of the Dream 11 IPL 2020 is between RCBvsKKR at Sharjah. Both teams would be looking at a lead, this IPL is not a complete outset for any team. It's going really tough with each team now has equal chance. Most of the Teams have losses, wins on their side and no team has got consistent wins except for MI. The below article is of the Goawin match odds for the match 28 of Dream 11 IPL 2020.
Below, you can subscribe to casumo sports, Goawin has some technical issues, we will get back to you soon. For now, you can subscribe and play with casumo sports.
RCBvsKKR match betting odds – Goawin IPL 2020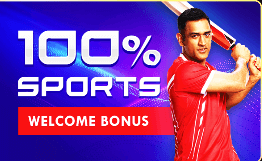 Goawin is the youngest bookie among the sports betting sites in India. Its main target market is Indian bettors and has come with 30+ betting events since its inception. The bookie has a wonderful betting apps in India for both goawin ios app and goawin apk users. The special thing with the bookie is, it has a tamil language interface too, which is new for any bookmaker that has been operating in Indian betting market. In the below, we have mentioned the odds for the RCBvsKKR match from the bookie.
Goawin odds: match 28 RCBvsKKR
Head to Head stats: RCBvsKKR
Both teams have played 24 matches so far in all the IPL's. This is the 25th match that both teams are playing against each other. Till now RCB has won 10 matches, where as KKR won 14 matches. KKR looks good to win this match according to our experts, with consistent performances since their last couple of matches. Even the head to head results show that KKR has the better outcome between both the teams.
Our Word: KKR will win the match
Don't forget to check the online betting apps in India page where we mentioned the goawin app features and check the app features of other bookies too. KKR looks set to win this match, RCB has been a collapse, they have only one match with solid team effort but again their batting debacle is visible the main thing is lack of form with Virat Kohli and there is no experienced finishers in the squad. RCB should try their luck with new skipper, we never knew who can make the team go on one line.
Virat Kohli is excellent in ODI's and Tests but he is not good at decision making in T20's, its not about what resources you have, how you use the resources is the question of Captaincy. KKR is also inconsistent but their batting is looking set compared to RCB. Loosing on a bad day is absolutely acceptable, dominos effect in either bowling or batting is not at all accepted in Cricket or for any other sport. Have a look at teams like DC or RR, they have much less experienced team than RCB but still its the support staff and mainly their Captains who is making the impact on the team. Virat Kohli should start leading from front or give chance to someone to do the work and continue as a batsmen.