Sri Lanka vs England 2nd test cricket odds 22.01.2021
England tour of Sri Lanka has been a great time for the visitors. They have showed why they are one of the best cricket squad right now among all the test playing nations. England are already 1-0 up against the Sri Lankan team and now we move on to the 2nd test that happens form 22nd January 2021 to 26th January 2021. The upcoming betting odds are from 18bet sports, the match odds are one of the new bookmaker and who is looking more optimistic to increase their reach in the sports betting arena.

SLvsENG 2nd test betting odds 22.01.21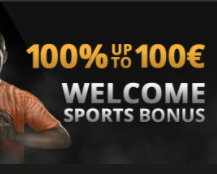 SLvsENG 1st test went very good for both teams and certainly very good game for the English team. Sri Lanka might have fallen like a pack of cards in the 1st Innings but they have regrouped themselves and has scored quick runs. Even their bowling looked with intent in the 2nd Innings than the 1st one but it was certainly not enough to out perform the England team. Special mention to Jack Leach for his fifer wicket haul and also for Joe Root on a special Innings where he scored 228* odd runs to keep their team well ahead of the hosts.
18bet login provides the clear info on the registration with the bookmaker. Check also the 18bet app, it is available in both the ios and apk versions. You will be eligible for welcome bonus even with the sports betting app.
18bet odds: SLvsENG
SL: 2.20
ENG: 1.60
Draw: 1.90
Head to Head Stats: SLvsENG
Overall: 34
SL: 8
ENG: 15
Our Word: ENG wins 2-0
England looks set and even without prominent players like Ben Stokes and good bowling attack who are the pillars of their historic wins. Still, England made their way to win the match in Sri Lanka. Now the quest will be to win the series 2-0 and go up in the World Test Championship Table. The English team would want their openers debacle to sort out and would love to see their lost era from the opening partnerships.
England will dearly miss their iconic opening partnership after the retirement of Alastair Cook. Sri Lanka on the other way would want to continue their momentum that gave them at least a minimal damage and fans loved to see their fighting spirit in 2nd Innings inspite of their 1st Innings debacle. England would surely hope for their openers to come good and along with another Joe Root Brilliance in the 2nd test. The English fans would love to see Stuart Broad getting some wickets using his subcontinent bowling experience all these years.