sportsbet.io social media post
We always study betting offers of different bookies. It's always exciting to read and to know about some more interesting and unique offers in the betting world. one such offer is here with sportsbet.io, this time you don't earn with playing but by being a promoter of the bookie. How? let's go and check the social media post offer through which you can win a prize by sportsbet.io. let's go and check the sportsbet.io terms and conditions and much more.
Social media post prize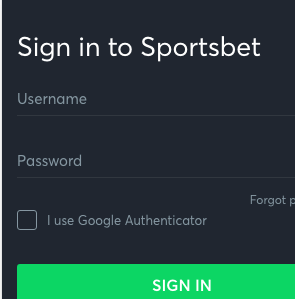 Sportsbet.io login came up with a unique way of promoting its platform and also providing the user with some prize for the work they do. You just need to promote the bookie in your social media by post/video. Then the players will be rewarded with a prize chosen by sportsbet.io. In the below, you can get to know the terms and conditions of the promotional offer. Before you try for the prize, you can check out the sportsbet.io review here.
How to participate
The opportunity to win a prize will take the form of a social media post/ video that will allow an individual to win a prize chosen by sportsbet.io. In order to enter, participants should respond to the promotional post on social media as instructed by Sportsbet.io. Sportsbet.io will establish the prize prior to the competition. This prize is non-exchangeable and there is no cash equivalent option. Check for any sportsbet.io promo code for this offer.
Terms and conditions
You must be aged 18years or over to bet and also to participate in the promotional offers.
Only one entry per person
Edited comments will automatically become ineligible to win prizes
Maximum of 5 prices can be won per social media account over the period of 12 months after winning the first prize.
If you are caught trying to attempt fraud fro more than 2 times, you won't be eligible anymore to have valid participation for next 24months.
prizes are personal and non-transferable. In case you're not able to use your prize, there won't be a new draw.
Our word
It is very rare that we talk about a bonus offer and promotional thing in just one article. when it happens it's worth knowing and promoting, like now, about this bookie. Sportsbet.io until recent hasn't given much focus to the sports betting punters. All of a sudden it came up with a new strategy with many bonus offers and sportsbet.io app was launched for android users. This crazy offer is like a win-win for both the bookie and also the players. It is an offer to try for its uniqueness.