Boost your cricket price – The power is in your hands
Boost your cricket price, yes, you can boost the prices of the bets. Sportsbet.io gives its users a unique opportunity. It came up with an offer called as Boost your cricket price! Sportsbet.io India will make an event through which you can boost your price on the particular event. So in the below, you can get all info on that particular event, how to boost the price, terms and conditions and much more!
Boost Your Cricket Price!
The power to instantly maximise your winnings is now in your hands! The offer is waiting for you to cash in. Sportsbet.io promo code is in your my account section for the upcoming 1st test between India vs Bangladesh test. You can improve the price boost every day at the betting event.
Your Price Boost for each sport will reset automatically after 24hrs. For example, if you have used your cricket Price Boost just wait until the countdown clock resets and you will get your next cricket Price Boost right after the 24hrs! To see the full list of your remaining Price Boosts, go to My Bets under the Price Boost tab.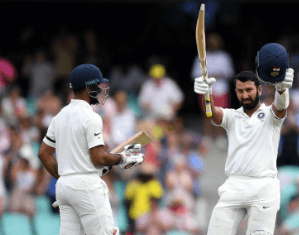 Fixtures
Event: Winner (incl. super over)
Match: Only for India vs Bangladesh, 1st test from November 14 – 19, 2019.
Features
Make your selection on the event mentioned in the above fixture.
Click the blue-button to see your boosted price.
Enter your stake, place a bet and your boost automatically credited with your winnings
It is available only once per event.
You can boost the price on either single or multi bets.
You can access the offer via sportsbet.io mobile version since there is no app.
Terms and conditions
The offer is not available on cash out if you do it, then it will be reverted to the original price.
The offer is available on selected sports and specified bet events.
It cannot be used in conjunction with any other offers.
All other sportsbet.io general terms and conditions apply and;
Reserves the right to cancel/ limit the price boost feature for individual users found to be suspicious.
Our Word
From the world of sports betting in India, there is another new concept from the revolutionary bookie, sportsbet.io. It is continuing its streak of promo offers with its price boost concept. It now came up with the cricket sport for the India vs Bangladesh match. The stakes are already high for this match and now with this promo offer, it's going to reach sky-high. The bettors are waiting to cash in their stakes on a good offer and here they come to get their returns. The concept of having the price of boost on the selected events is very attractive and stunning for many punters. The offer is automatically updated with a new promo for every 24hrs. It's like a box full of surprises then with this unique promo offer. Our experts are waiting to see the outcome of the offer for the upcoming series, do responsible bet and play safe!