Do you want to be the next PV Sindhu / Mirabai Chanu / Ravi Kumar Dahiya / Virat Kohli? but fate keeping your dream far away because of lack of money or kit sponsor or so. We want India to win more Olympic medals and would like to do our bit too.
 Are you looking for an event/sports sponsor or financial assistance for yourself (Sportsperson) or your club/team? Or You are looking for an event sponsorship Then you've come to the right place at betting-India.pro! We are one of the best affiliates that promote sports betting sites in India.


We are a team of sports persons ourselves and we know how tough it gets out there to find sponsorships. We understand that money is often the gap between medals and athletes, So we are here to do our bit.
From the outside, it's one person but from the inside, there is a lot of corporate, Trainers, Finance, and other elements that go into a Medal. We know it and so, we are here to offer a sponsorship to the eligible candidates. We are one of very few companies offering sponsorship in India.
Read below and get more clarity on what kind of sponsorship and to which sportspersons are welcome. IPL 2021 is one of the best and most sponsored tournaments in India. Cricket Sponsorship is one of our primes focuses in a country with 1.2 billion cricket admirers.
Also, we know how difficult to get other sports sponsorship, Good news is "we are open to sponsor for all sports". All we want is your credentials, Skill certifications and what type of sponsorship do you/team need exactly.
How to get sports/events sponsorship in India?
It doesn't matter which sport it is: Cricket, Badminton, Wrestling, Tennis, hockey, Football etc – We are open to lending our support to all kinds of players/associations/teams. If you are concerned about how to get sponsorship in India for you or your club. Then check below: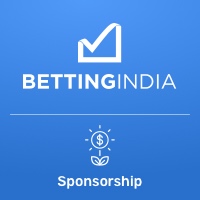 There is one exception: Since we are a sports betting platform, we abide by the minimum age regulations and can sponsor anyone who is 18 years or above. Rest all of you who are eligible, skilled, and looking for a sponsorship, we are waiting to hear from you.
Our general works: We promote bookies like bet365, and also gives a comparison of the online betting apps in India, bonus offers from the bookies etc.
Apply for sponsorship today by writing to (admin@betting-india.pro) with detailed information about yourself/club/team:
Your Name:
Address:
Credentials:
Skill Certifications:
Achievements:
Website Link:
Social Media Link:
Other Documents: Which you feel will hook up to your application
Either Website / Social Media Link is Mandatory. Impress us with your Amateur/Professional track record and win a chance to get the sponsorship.
This is what our support could look like
The sponsorship we do is not limited by any constraints, it is given based on what exactly you need. So, in this case, we want you to mention in the e-mail what you are looking at. We will be delighted to serve as a Jersey or Kit sponsor. Do you need monetary support to cover your travel expenses, various fees, or other expenses? We are open to discuss that too!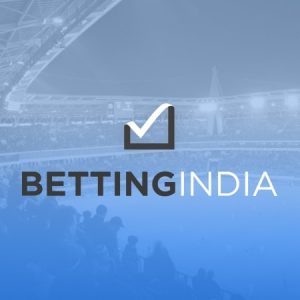 In return, we expect some level of promotion from you too. For example, photos of us(the brand)-sponsored equipment on your Facebook page, ads on your website, and so on.
It is difficult for us to set specific guidelines, as the needs of each club and athlete vary. However, we have explained in the following paragraph what we need from you in response to your sponsorship proposal.
What are the prerequisites for your sponsor application?
Please attach the below documentation for us to analyse your sponsorship application:
A presentation describing yourself or your sports club in a few words/paras.
What kind of sponsorship are you looking for? (Material sponsoring such as jerseys, kits, etc. or financial support)
Links to your website or Social Media presence (e.g. website, etc.)
Any additional information or documentation of your credentials/certifications.
We are ready and looking with open arms to lend our support in terms of Sponsorship. We are really looking for some young talents who want to prove themselves and achieve greater heights. As a start, all you need to do is, simply write to us at admin@betting-india.pro and we will be in touch with you. We will make every effort to process your request as soon as possible. This usually happens within two-three working days.
ATTENTION: Keep a peep to your SPAM folder, to be sure to receive our answer!
All the best to you and/or your club
Yours betting-India.pro