To place a sports bet on the internet, you need a betting account that supports payment options. The options differ concerned with each country's own financial regulations. Coming to India, because of the confusion about the ban on online betting, the rules are very strict and firm on the bookie practices.
Some options are not available which are though approved in other countries. Indian punters might miss some payment options nevertheless they are blessed with some more unique options. What are they and how are they we go deep and check in the below payment review page which details all about online betting in India.
Online betting payment options
Below we give an overview of all options available in India for the bettors. You have to keep in mind that it will be very confusing because not all the bookies offer the same payment options. you have to be very cautious in finding out your bookie's payment options and if it suits you really. let us check the general options that online bookmakers have in common.
   Online Betting Payment Methods

Payment Type
Neteller
Skrill
PayPal
Deposit
✅
✅

❌

Withdrawal
✅
✅

❌

Processing Time
Instant
Instant
–
Charge
Free
Free
 –
Bank Transfers
Bank transfer is the first option most of the bookie suggest providing huge no. of banks options. The Indian bookies have these bank options too. If you are an experienced punter, you already have an idea of how strict the banks are against transfer to the online betting payment options in India. If you are a beginner, then keep in mind, most of the banks in India are against deposits made to online bookies.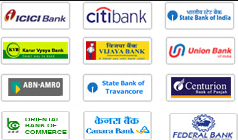 They not only block your transaction but also disclose your confidential information to government officials. You should be very careful if you are here to play for fun so don't take any risks. Most of the time it becomes that you end up doing illegal transactions.
Debit Card/Credit Card
Debit card / Credit card they both have a similar functional capacity. Indian bettors can make use of it, provided it's the same case as what we mentioned about the bank transfers.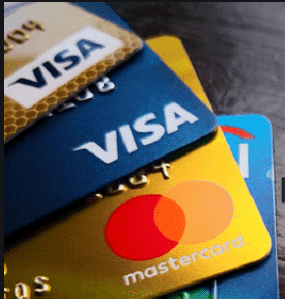 Since the banks which do not allow you for the transfers directly through your bank will also block your payments made through your cards. It doesn't matter whether you do it with a debit card or credit card.
Since the banks have to follow the RBI and central government regulations they are bound to disclose your details. For the time being and till the online betting payment options restrictions change. we suggest our users, go for neither of the options. It's best to go with the below options that we mentioned further.
Skrill
It is secure and safe for deposit and withdrawal transactions. Skrill shows an identification your deposits are processed to the UK in case of any regulation or legal verification. The two-factor authentication is a benefit for a third party to access your account. All you need to do is to add google authenticator to your phone. There is a problem with the skrill deposit options in India. you can also check for our skrill bookmakers here.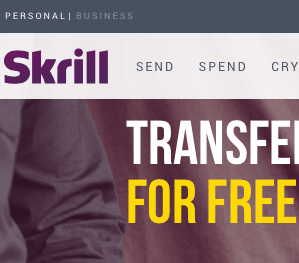 It is legal in India and gives a lot of prominence to its Indian users based on their market share of Indian users. You are free to create and access your account legally. Skrill card is issued in India as well with which you can do online shopping or purchases in some stores mentioned on the official website. You don't need to withdraw your funds to an Indian bank account again.
Neteller
Indian users are allowed to do transactions via Neteller. But first, you need to create an account, and then once verification is done. You can start funding the amount to your gambling accounts. There is a problem with the deposit options in India. You can check for our Neteller bookmakers here.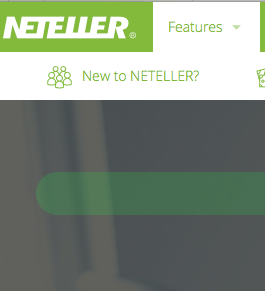 As the deposit cannot get through because of the Reserve Bank of India's rule of the Liberalised-Remittance Scheme. According to the LRS scheme, Indians are allowed to move only a limited amount out of the country per year. If you state that you are using the funds for gambling, your process will be automatically rejected by most of the banks.
Even though some banks accept as of now like ICICI, Federal Bank cannot guarantee their continuous acceptance in the long run if the situation is the same for gambling in India.
PayPal
Paypal is widely used in India with e-commerce platforms. They provide exciting cashback offers for Indian users. E-commerce sites like Amazon, eBay, MakeMyTrip, yatra, etc accept PayPal transactions. Though PayPal boasts of 280 active and registered users, in our calculation they might have 120 Million users approx.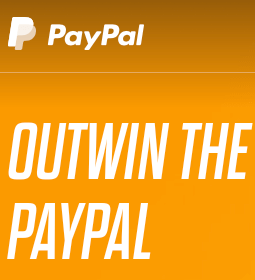 Soon, PayPal is focusing to attain the most of the 450 million app users in India. It wants to force into the Indian market, Just like how Paytm created a name for itself and boasts a large number of retail, e-commerce, and payment gateway methods in India. Paypal would like to grab the online market in India because of the slide in the US and EU economy.
Until recently, Paypal didn't want to venture into the gambling arena, even now they do not work against the FCA or RBI. They are waiting for the legal status of online betting payment options to be changed in India. There is a problem with the PayPal deposit options in India.
Paypal might not directly support any online betting and gambling-related activities through its users. But they do allow the bookmakers to do transactions with them. Many of the bookmakers and users are willing and feel secure for the transaction through Paypal. As said earlier some bookies often provided betting bonus offers if the first deposit is through Paypal, that is how much importance they give to transfer via PayPal and the benefits they gain through Paypal.