Neteller gambling India began processing online gambling transactions one year after its incorporation i.e. from 2000. Though it's established in Canada, it moved its base to Isle of Mann in 2004. The parent company is listed as an 'Authorised Electronic Money Institution'.
To start processing through Neteller bookmakers in India, you need to first create an account. Since it is not a bank but a mere third party account, it has to follow FCA e-money regulations to maintain customer trust accounts.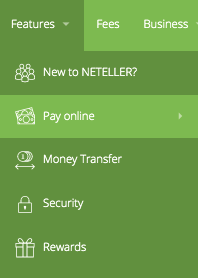 The users can sign up first through the official account. It is operating in 26 major currencies and can be loaded via 40 different payment methods like a bank, credit/debit card etc. Neteller gambling options differ from country to country. The betting sites that accept Neteller payments are too many even in India.
Most of the gambling sites offer Neteller as a deposit option, all of the top sportsbetting bookmakers and new bookmakers in the online betting industry accepts transactions, one because it is very fast in processing time and second it is because of the trusted site reputation it acquired since 20 years.
Neteller Betting Sites

Founded
1999
Products
e-wallet
Currencies
26
Country
Canada
Formed by
Paysafe Group
Neteller Betting Sites in India
Neteller India payment method is one of the most famous and the most used payment method in India for online betting. Since betting in India is not legalised still so many banks do not offer direct transaction facility through them. So, the punters have to try with the third party payment gateway options. One of which is Neteller gambling options.
This makes it easy for punters to deposit and withdraw funds from online bookies operating online in India. Most of the transactions are free of charge, which makes them more attractive and feasible for the punters. The main reason for using the payment method is because of its processing time of funds from accounts.
How to create a Neteller betting sites account?
It is a simple and easy process. Though it takes time to complete the overall process, it is worthwhile using it. You can move your money almost all around the world swiftly. So, here you go with the following steps below:
Visit the homepage and click the Join for free button on the right.
Complete the signup form and then click the Open account tab to continue.
Note down the ID which appears on the following screen and you need to confirm your account details via the mail you receive to your email.
Login to your account, then click on the green tab which shows money in to deposit the funds.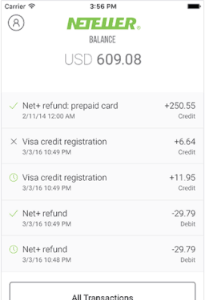 These are the basic steps you need to follow to create an account for Indian punters. But don't panic since in the below we mentioned each step more precisely.
How to fill up your signup form?
First, visit the official website, you need to click on the 'Join for Free' tab on the homepage. In the join for free tab, you need to fill in your details, currency, country and so on. The signup form has 3 steps to finish your registration process.
Step 1: Get Started
You need to fill in the email address, through which you need to access your account, everything related to your account will be through this email. The country of residence is crucial because the requirements and conditions of the transaction will be changed based on the country you submit here. Desired account currency is to be addressed to know in which currency you would like to do your transactions, the transaction processing times and charges may vary from country to country.
Step 2: Personal Details
You need to provide your details before you go to the final step of confirming your verification email. Personal details include your first name and last name, the address of your residence, The primary phone number that you use. Your sex, date of birth, and then you need to create a unique password that should be confidential and accessible only to you. You need to choose 3 security questions, which are mandatory because they will be of help to you when you forget your password. In that case, you will be asked to answer either one of the three or three correctly to get you a password creation email to your specified email address so you can get access to your account.
Step 3: Confirmation
Once you are done with step 2, the registration process is almost done, the only thing you need to make sure of is that you enter the Account ID and secure ID somewhere you remember or keep the record with those IDs. Account ID is useful to sign into your account and then Secure ID is useful for completing certain transactions.
As it is mentioned you need to go to your email, confirm the mail that you received. Once the confirmation is done, there are no steps to block you from using your Neteller official account.
How to fund your Neteller account?
Neteller payment process, you can fund through your account using some deposit methods in India. But different options have different processing times and fees. Like the list below:
Neteller India 

Visa
1.90% – 4.95%
MasterCard
1.90% – 4.95%
Bitcoin
1%
Bank transfer
Free
Paysafe card
7%
Deposit Features through Neteller
The deposit charge is free of charge for all the bookmakers.
The minimum deposit is varied from bookmaker to bookmaker, but the range is from 100INR to a max of 1000 INR.
Max Deposit limit changes from bookmaker to bookmaker and also for the verified customers they have a deposit limit of one ratio and to the unverified users they have different ratios. But the general deposit limit range from 0 – 50,00,000 INR, It mostly depends on the Premium customers.
Processing time is the same though with every bookmaker. Processing time is mostly instant transfer with any bookmaker.
Neteller Deposits

Bookmaker
Charge
Minimum

Maximum

Duration
Bet365
Free
15€/INR
37500€/INR
Instant
1xBet
Free
1€/INR
–
Instant
Betwinner
Free
1€/INR
–
Instant
Dafabet
 Free
15$/INR
50000$/INR
Instant
*INR – equivalent amount in rupees
Withdrawal Features through Neteller
Withdrawal charge is mostly free for almost all the bookmakers, but a couple of them put some nominal withdrawal charge.
The minimum withdrawal limit is very, it cannot be mentioned on average but it's on par with the deposit limit.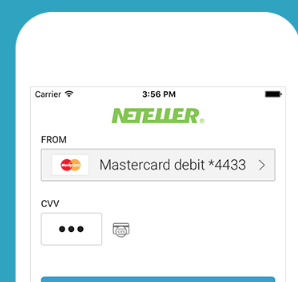 The Processing time for the withdrawal may vary not because of the bookmaker but based on your payment method, it is also based on the public holidays and weekends scenario it cannot be mentioned on an average, but that particular bookmaker can tell you exactly how much time it's going to take visit the official bookmaker site for more. All the betting sites that accept Neteller payment method, terms it as genuine and trustworthy
Neteller Withdrawals

Bookmaker
Charge
Minimum

Maximum

Duration
Bet365
Free
Rs 350
Rs 2000000
a few mins
1xBet
Free
 1.5€/INR
–
15mins
Betwinner
Free
 1.5€/INR
–
15mins
Dafabet
Free
5€/ INR*
50000$/INR
15mins
*INR – equivalent amount in rupees.
Conclusion – Neteller India Review
Neteller gambling India Review accepts almost all the bookmakers, but the minimum deposit to the bookmakers and the processing time varies from one to another. Neteller India before February 2011, has issued debit cards. But due to a change in RBI policy, they have to cancel the debit cards and the usage of the existing card. Despite all the hurdles and the legal troubles, still, it has been consistent with its activities.
For example their processing time, payment strategies, currency acceptance etc. the payment method is trying their best to sustain with different countries and their different policies. I give a nod to the Neteller, one of the best payment methods out there in the e-wallet and online payments market. Hope the legalities change soon and bring the punters and the wallet organisers a sigh of relief!