100% bet insurance with Betwinner
A new bookie bonus offer is going into our articles list today. In our news page today we talk about another insurance offer from the youngest bookie but the well known on in the lot. The betwinner India is among the famous and soon be the best bookie in the world with its offers, promotions, and strategies. Today we bring you the 100% bet insurance offer of this bookie. So, let's go and check out the offer features, fixtures, deadlines, terms and conditions etc.
100% bet insurance offer
Any customer can insure their bet in full or in part. Insurance is a paid-for service. The cost of insurance depends on the current odds of the event to be insured. Insurance can be bought for single or accumulator bets. Several insurances can be bought for the same bet. For example, a customer can first insure 10%, then 30%, then another 50%. The total amount of all bought insurances cannot exceed 100% of the bet. The maximum insurance that you can do is 100%. The bet can be accessed also through any mobile device through the betwinner app.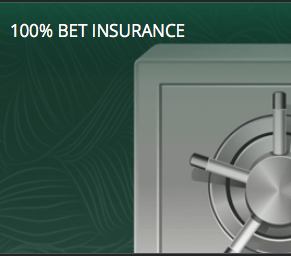 betwinner bonus code:  BIP130
Features
Any customer of betwinner is eligible for the bookie's betting offers. The insurance as said already is a paid-for service. The cost of insurance depends on the current odds of the event to be insured. You can insurance your single bets and accumulator bets. You cannot use the offer for other types of bets. If you lose the bets after you are insured, the insured part of your bet will only be refunded.
For example, If a bet is placed with 10$ at an odds of 1.8. You want to insure 100% of the bet. The company offers insurance at the price of 5$. If you agree for it, your account will be debited for 5$.  If the bet wins, the total amount will be 10$ and will be paid to you in full. But if you lose the bets, 10$ will be paid to you because the full stake amount was insured.
Our word
This bonus promotional offer from the betwinner India makes the punters feel less risky. The punters can be assured of getting their money back mostly and so they can play more freely. The bonus offer is pretty new just like the bookie. There are not many bookies who offer this kind of service. The bookie is already making an impact with its offers and strategies. Now with a promo offer like this. It is let the competitors know that it is here to stay. We hope that this offer is a huge hit and a money puller as well as the punter puller for the bookie.