INDvsNZ WTC Day5 match odds 22.06.2021
The World Test Championship which started with a lot of praises, dreams, and legendary status has come to halt in the finals. What a turnaround for one of the most prestigious leagues by ICC.
The bettors are advised to do Parimatch apk download because it provides the benefit of easy betting. Furthermore, the platform also gives the option of downloading the application for your iOS and Android devices.
Once you do the parimatch app download, you will be eligible for a Parimatch bonus. The bonus can be accessed from different platforms. It's a 100% welcome bonus of up to 12,000 INR exclusively for new customers.
INDvsNZ WTC betting tips 22.06.21
INDvsNZ should have been one of the historical matches. But has turned otherwise after the first 4 days of the WTC Finals. Out of 4 days team got only 141 overs to play and the next two days if weather permits then they get another 196 overs to decide a winner including the reserve day. Still, we can have a bright chance to get an outright winner.
Parimatch sports one of the best betting sites in India has been providing some excellent pre-match and live match betting odds too for the ongoing WTC Finals 2021. The bookmaker encourages responsible gambling and players of age 18 years or above can play with the bookie. The bettors need to accept the parimatch terms and conditions.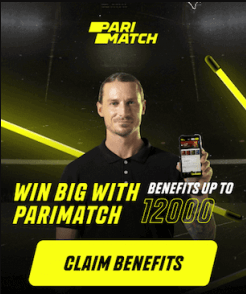 Cricket fans around the world are much disappointed to see a Final like this being interrupted by rain and bad weather. There is a reserve day, so there are 2 more days left in the match. If by chance there is no rain, then we might see a winner in the WTC Finals.
Our Tip: WTC Finals ends in Draw
Though there are 2 days more in the match and almost 196 overs left. If in case there are no bad weather teams will get to play the full overs. Still, if NZ gets all out for less than 200 only then India will have a chance of a win. If New Zealand gets a chance to get a 300 or so then it will be a draw mostly. Team India will be expecting to play through the day on the reserve day.
Knowing the defence of Cheteswar Pujara and the form Virat Kohli and Ajinkya Rahane are in it will not be a tough ask to draw the match. Especially Ravi Jadeja and Rishabh Pant have made sure they did it already in the Aussie Series.
So, the onus now will be on NZ to either bat deeply and score a respectable lead in the match or get submitted to the Indian spin attack. Ravi Ashwin will be the key to the India win. If there is any kind of interruption of Rain or bad weather then no doubt the WTC Finals will have a joint winner.