MIvsRCB IPL13 Match 48 odds 28.10.2020
Virat Kohli vs Kieron Pollard it is, yes, even in this game we might not see Rohit Sharma. Not only the cricket fans but also the sports betting sites are also looking for their lucky charm to be on the field for the Match 48 of the Dream 11 IPL 2020. MIvsRCB will take on each other to be the table toppers, the table 1st and 2nd place holders will have a go at each other to confirm the place in the playoffs.
Casumo, relatively very new bookie in the sportsbook is here, the bookie also have a compatible app for both ios and android customers, check our casumo app page for more info. We go in the below and check the odds and head to head results between these two teams when they go face to face on 28.10.2020.

MIvsRCB match 48 odds 28.10.2020
This is going to be one of the best matches ever witnessed in the IPL history. This IPL13 is a very good success and its almost into the final stages of the league. RCB has been outstanding this season and the team has never been this consistent in all departments. Yes they have been losing 1 in every 3 matches but the good thing is they are not loosing it drastically but are able to give a fight.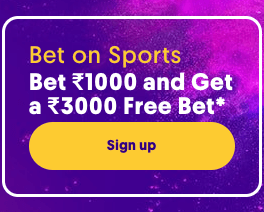 Note: Check our casumo bonus for the interesting welcome bonus offer from the bookie, provided you are 18 years or above.
Good thing for RCB is they are producing some great team work while winnings. The only problem would be their finisher role, they still don't have a proper batsman at the end overs. It's been a struggle for both virat kohli and de villiers to stay till the end, every time they come to bat on they don't have the luxury like other teams.
MIvsRCB – Casumo IPL odds
Head to Head Stats: MIvsRCB
Overall: 26
MI: 16
RCB: 10
Our Word: RCB wins and be no.1 in table
Sure, the head-to-head stats show that the match is one sided, but then the difference currently is the lack of Rohit Sharma. If Rohit Sharma comes to the side and be in form for a thriller performance, then RCB win is a struggle. If not for Rohit Sharma and his captaincy traits, RCB will easily win this one.
Though RCB can stop Rohit from scoring and making him out, but the real strength of the MI Skipper lies in his Captaincy Skills. He is calm and cool in every tense situation and has been great with his title achievements next to none.
Coming to RCB, they had a great tournament this season but the thing mostly effecting them with their losses is the lack of good finisher, Shivam Dube should have used his chances and cemented his position or Moeen Ali should have been there for RCB. The top 4 look as strong as ever for RCB but then lack of some good finisher might cost them, this game against MI can be a win for them if they tick the mark of lack of finisher.