NZvsPAK 2nd test match day3 odds 05.01.21
Kane Williamson is having a super season of Test cricket, he is scoring back to back hundreds and has been in the prime of his career. Henry Nicholls too has been excellent with the bat for NZ. Pakistan has been dealing with a series of Injuries from the in form players and has been in the back seat through out the series. This article is from sportsbet.io odds for the ongoing New Zealand vs Pakistan match betting odds for day 3 of 2nd test on 05.01.2021. Let's go and check the complete analysis from our experts for the day 3 of the match, don't miss to do the sportsbet.io app download and enjoy sports betting with the mobile betting app.
NZvsPAK 2nd test odds 05.01.21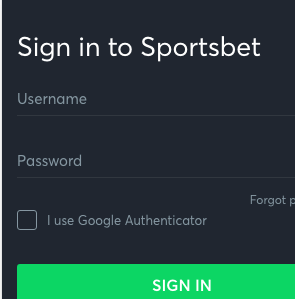 The Kiwis team is batting at 286/3 and are trailing behind Pakistan 1st Innings total with 11 runs at the end of the Day 2. Pakistan has been able to coup up 297 runs before Kyle Jamieson took 5/69 and he is very impressive in his short span of Career so far. Tim Southee, Trent Boult made their part with two wickets each. Coming to batting Kane Williamson and Henry Nicholls have made already 200 runs stand and has been not out at the end of the day.
Sportsbet.io odds: NZvsPAK
NZ: 1.75
PAK: 2.20
Draw: 2.50
Note: Check out our sportsbet.io promotions but to do so you need to first do the sportsbet.io registration, any info on the same can be found in our sportsbet.io login page,
Our Word: NZ might win the match on Day 3
Unless in the start of the day Pakistani bowlers can make Kane Williamson and Henry Nicholls out for cheap runs. It's going to cost them the match, as both batsmen are well set and could dig deep. Pakistan might need to overcome a lead of 150 at least if New Zealand batsmen could play any longer.
Lack of quality players like Babar Azam, Imam Ul Haq costing the team dearly and it's clearly visible in their batting approach. Fawad Alam and Mohammed Rizwan has been the only saving grace but they also couldn't pile up in the 1st innings of 2nd Test. Hope Pakistan come up with some commendable performance to save the match in a draw at least.
Pakistan team might have to chase down at least a lead of 150 runs, if they play like 1st innings, by the end of 3rd day's play pakistan might lose the match or at least loose 6 to 7 wickets. New Zealand would miss the services of the spinner Mitchell Santner in the 2nd innings but for now Kyle Jamieson has been shouldering the weight of wickets column he might be good pick for Man of Series giving tough competition for Kane Williamson.