SL Vs AUS Betting Odds Comparison 16.06.22
It is an exciting ODI series happening between Sri Lanka and Australia. The first match itself was played with high thrill and the game went through many special achievements. They are going to play the second ODI match on the 16th of June 2022 at the Pallekele International Cricket Stadium from 02:30 PM, IST onwards.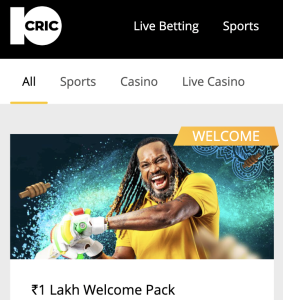 There are many best betting sites in India that provide their registered players with exclusive features and amazing promotions. For the odds comparison, we have chosen three bookmakers along with their odds on this exciting match. All the betting lovers can place their valuable bets based on the odds provided.
SL vs AUS Betting Odds
The sports betting bookmakers are very large in number and the new bookmakers are adding up everyday to build the competition. However, we have chosen the top bookies to place your bets on your favorite team and the respective bookmakers are Betway, 10cric and Bet365. Players who are new to the site can even avail the excellent welcome bonus provided by the bookies. To know more about the offers, have a look at our sports bonus page.
It is always a good practice to check which bookmakers are providing the decent odds before placing your bets. The table mentioned below explains the odds coming from the respective bookmakers.
Sri Lanka Vs Australia

Tips
SL
3.50
3.40
2.96
AUS
1.28
1.33
1.34
From the above table, we can clearly see that 10cric is offering better odds favoring Australia. If you are supporting Australia then you can choose 10cric and Betway for choosing Sri Lanka as it is offering higher odds. Also, you can download the 10cric app to access all the sports events to do your bettings.
SL Vs AUS Match Prediction
From the recent performance of the first ODI match played between Sri Lanka and Australia, we can clearly know that Australia has the better and higher strength in the match. Because they chased the big 300 runs in just at the 43rd over, they may defend their score or chase some big target once again for the day.
Sri Lanka was quite developed from the last endings to the present one. After some disasters in the batting performance, they all came back with a huge strategy. However, Australia has a slightly better chance of winning the match. To know more about the said bookmaker and its features, have a look at our 10cric review page.