Which one you will choose to bet on 27.11.2020
It's not always you get options to choose in life or betting. It is such occasion the Cricket betting times. This 27th November 2020, all the Cricket betting fans would enjoy alot when it happens like this, IndiavsAustralia 1st ODI, New Zealand vs West Indies 1st T20I, England vs South Africa 1st T20I. This article gives you info on the online bookmakers that are offering betting odds for this upcoming matches. If you want to know more about betting through the apps on this matches, visit our online betting apps in India page and get more info on this.

Cricket and T20 odds on 27.11.2020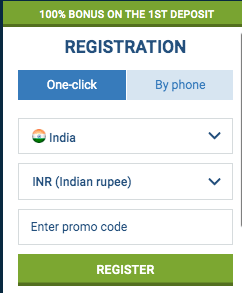 This article doesn't talk about any bookie in particular as the option to choose on which match to bet on is not a daily thing to happen. As mentioned this November 27th is one such time where the bookmakers, the Cricket bettors and even the fans will be very excited. 27th means it's already 17 days after IPL and 2 weeks almost without any cricket activity. Let's go and check the fixtures of the matches on 27.11.2020.
India vs Australia – 1st ODI
New Zealand vs West Indies  – 1st T20I
South Africa vs England – 1st T20I
It's pretty hard for any predictors to get 3/3 right, but that's how the life is. Our expert team has come up with some strategies that differ for one team to another.
Match Predictions
Coming to India vs Australia, both teams have their benefits, Australia will have the home advantage but without audience in the ground it's just pitch and pace advantage but Current Indian team is full of youngsters who would like to take the game to opposition. Have coming from IPL, we give 9/10 chance for India to win only thing is how good match practice they had in the recent time.
Coming to New Zealand vs West Indies, some players of both teams have come up from IPL 2020 and out of rest West Indies players has played CPL 2020 but New Zealand players are out of the game long back and didn't had much practice. In the other hand, West Indies team doesn't have the consistency and solid captaincy yet. We give more chances to New Zealand than the visitors.
Now the England vs South Africa, the strategy and outset is completely opposite for both teams. England team is the same and the boys are one as a team since world cup or before. Last 2 years have been a golden run for the English side. For South Africa it's completely opposite, they are under transition phase and doesn't have a strong team to compete against the best ever England team and the Champion side.
We hope the Indian bettors would make use of the opportunity to bet as much as possible but we encourage all to be more responsible and good with stats. We and most of the bookmakers encourages responsible gambling and play safe.