West Indies vs Bangladesh Betting Odds Comparison 02.07.22
The T20 match between West Indies and Bangladesh is going to kick off from the 2nd of July 2022 where there are a total of 3 T20 matches in the line until the 7th of July. This T20 series As per the Indian Standard Time, the match is going to start from 11 PM and Windsor Park stadium in Dominica is going to host this exciting match.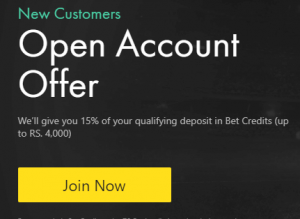 Sports betting bookmakers bring out the best chance for betting lovers to make their entertainment double. Here players can win money alternatively by watching the match, in this process by interacting with the bookmakers, players can place their bets on this match. Since there are a lot of bookies in India, we have chosen three best betting sites in India and the respective odds for the West Indies and Bangladesh match.
West Indies vs Bangladesh Odds Comparison
Every day many matches will be played and users will love to watch the different matches daily according to their interests, so in order to cover all the users, there are some sports betting bookmakers like Betway, Betwinner, and Bet365 which will cover maximum of all the sports categories. Even these bookmakers will also cover the content like bonuses, offers, promotions, and many more.
Players who have registered on these bookmakers will help you to fetch a lot of exciting promotions and if you are newbie, you can even get the exclusive welcome bonus. To know more about these offers, have a look at our sports bonus page. The table given below gives the detailed information about the selected bookies along with the odds on this upcoming match.
West Indies Vs Bangladesh

Tips
WI
1.40
1.44
1.44
BAN
2.87
2.74
2.75
Looking at the table, we can clearly see that Bet365 is giving decent odds compared to the rest of the given bookmakers. Having said that, Bet365 has been a prominent bookmaker in the betting market providing all the sports events happening around along with regular promotions. Players can also download the bet365 app to access all the sports categories along with other features. Take this opportunity to place your valuable bets on your favorite team using bet365.
West Indies vs Bangladesh Match Prediction
West Indies and Bangladesh are well known for their best teams and they have the capability of throwing a strong competition between each other. Bangladesh team can go for maximum boundaries and on the other hand West Indies can even bring up good runs around 160-180 and if the opponent bowlers makes it tight, they may lose wickets earlier with lesser runs.
According to the current stats, there is a high chance for Bangladesh to win the match if and only if they stay for a long time on the crease. Because there are big hitters on the opposition team, hence Bangladesh needs to stay calm and play for a long time. To know more about the said bookmaker and its tremendous features, have a look at our Bet365 review page.