India vs Pakistan Betting Odds Comparison 23.10.2022
Cricket is a sport with unlimited entertainment and fun, still this game includes best ever revival matches too. The match between India and Pakistan is one of the exciting matches in the history of cricket. It's time to make this super Sunday a funday as we are going to witness this epic match on the 23rd of October from 1:30 PM onwards.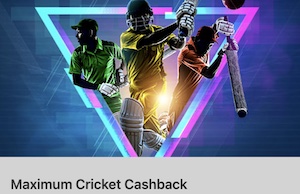 Melbourne Cricket Stadium is all set to host this grand match and also every betting lover can place their bets to enjoy and support their team. With the presence of best betting sites in India, users can pick their favourite bookie or the bookie which offers highest odds. We have chosen three bookies such as Betwinner, Dafabet and Betway for comparing their individual odds in different categories for India Vs Pakistan T20 match.
India vs Pakistan Odds comparison
We all know that this match between Pakistan and India is one of the best ever thriller matches in cricket, but still you can make this match much more interesting by placing bets on the sports betting bookmakers. Based on the different situations and interests shown by the users, bookmakers are providing multiple bets with unique odds.
Rohit Sharma is going to lead Team India to compete against Babar Azam team where we expect to see higher runs possible from the Indian players. The respective odds from the selected bookmakers are outlined in the table below. You can choose the bookie that offers highest odds to place your valuable bets.
India Vs Pakistan
Tips
IND
1.49
1.55
1.53
PAK
2.62
2.54
2.55
The table clearly shows that dafabet is providing better odds compared to the other bookies. If you would like to access the sports events of the selected bookmaker, then download the dafabet app today. Also, another interesting category of outlaying the odds is the toss winners, like which team is going to win the toss and choose batting or bowling. It is one of the quickest bets that provides the quickest result too. Many users often choose this option to place their bets and the respective odds are outlined in the table below:
India Vs Pakistan
Tips
IND
1.91
2.00
1.90
PAK
1.91
2.00
1.90
These are the odds for toss category and going deeper there are a lot of other sections where the odds are built to keep up the punters excitement. If you have good prediction skills towards selecting top scorer, highest wicket taker, higher partnership, team or players that scores highest runs in an over or in total and much more, all you need to do is to choose the relevant category and hit your bets.
Match prediction
Good revival matches will have the best squads with best playing XI, in the same way Pakistan and India are getting ready with their squads to show their best performance in this match. Looking at the current statistics and previous matches' performances, Team India has the major chances of winning the match.
If you check out Pakistan possible playing 11, opening batsman's Babar Azam and Mohammad Rizwan are the only strongest players in the team and they need to do their magic in order to continue the batting pulse and failing which results in the low score.
On the other hand, Team India squad's opening is looking quite good and unbeatable with best middle orders and power packed finishes, the current playing 11 are incredible and will surely make decent runs to be able to win against Pakistan.  So, in all the aspects India is looking tougher than Pakistan to win the match. Also, have a look at the dafabet review page to understand and learn more about the bookie along with their amazing promotions.