India Vs West Indies Betting Odds Comparison
We have witnessed a thrilling match between India vs West Indies in their 2nd T20 match. We expect to see the same result in the upcoming 3rd T20 between India vs West Indies. The match will be played on 20th February, i.e., on Sunday at Eden Gardens, Kolkata at 19:00 PM IST. Since the series has been declared to India as they won 2 out of 3 matches, it will be fun to watch the third T20.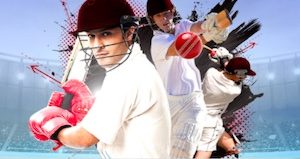 West Indies are giving their best to win the match but their efforts are not helping them out, especially Pooran scoring 61 off 43 and 62 off 41 and Rostan Chase taking 2 wickets in 1st match and 3 wickets in 2nd match. Players Nicholas Pooran and Roston Chase have delivered brilliant performances in both the matches however West Indies weren't able to win the matches. We are here to compare some of the best sports betting bookmakers with better odds that will help you to choose your preferred one. Also, have a look at our sports betting bonus page to explore breathtaking offers.
India Vs West Indies odds comparison
You might be confused about which bookmaker has good odds and which one is trusted to choose. To give you more clarity, we have taken the 3 most used and trusted sports betting bookmakers which are 10cric, Shangri La and Dafabet. Dafabet is one of the best betting sites in India which will give you the profitable odds on every event and matches. If you are new to Dafabet then without any delay visit the dafabet website and register your account. Let's check out the comparison between these bookmakers.
India Vs West Indies

Tips
India
1.43
1.46
1.48
West Indies
2.60
2.77
2.74
As we know that these odds are only applicable for pre match, as the match gets closer the odds may get changed which means it may increase or decrease. Checking these bookmakers frequently will give you the perfect odds at any time so that you can place a bet on it. To access the upcoming match, download the dafabet app to place the bets.
India vs West Indies prediction
We predict that India will win the match as India is in a very good form from its last ODI and T20 which was played against West Indies. Even though West Indies have almost 10 batsmen till the end of the playing 11, still they are not able to win the matches. They have played two T20 matches against India in this season and didn't win at least one game.
But still as opponents are West indies we cannot expect an easy win from them in the coming 3rd T20 on 20th February 2022. West Indies players are known for power-packed hitters among the world, so at any time they can make the impossible match possible by hitting huge boundaries and sixes. Place your bets on this exciting match by logging into your 10cric app whilst you enjoy the match.