Melbourne Stars vs Sydney Thunders match odds comparison 25.01.23
The 56th match of the Big bash league is played between Sydney Thunders and Melbourne Stars on 25th January 2023 at Melbourne Cricket Ground, Melbourne. On an overall basis, the Melbourne stars played 18 matches with Head to Head Sydney Thunders in which Melbourne Stars won 10 matches and Thunders with 8 wins. This upcoming match is going to be a crucial one for both Thunders and Stars. The Indian betting players can place the bets on this match via the best betting sites in India and win some amazing Big bash league promotions and offers.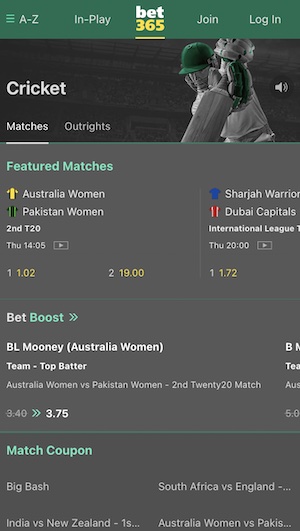 The average first innings score in this respective Melbourne cricket ground pitch is 170 runs. Speaking about the Melbourne stars players, Joe Clarke is one of the strongest players. The Marcus Stoinis scored 36 runs from 23 balls. Luke Wood is one of the best bowlers from the team and looking forward to this upcoming match. The Stars have won 3 matches and lost 6 matches in this tournament, this is going to be a crucial one for the Stars.
Melbourne Stars vs Sydney Thunders match odds comparison
Joe clarke hit 277 runs in this Big bash league 2022-23 whereas Luke wood has taken 19 wickets in this season. David Warner is one of the strong players from the Sydney Thunders and Gurinder Sandhu took 2 wickets. We have listed the betting odds from some of the trustworthy betting sites such as 1xbet sports, dafabet, betway etc. Kindly have a look at the following betting odds and choose the right bookie to place the bets on.
Sydney Thunders vs Melbourne Stars cricket betting odds
Tips
Joe Clark
3.45
3.90
3.70
Marcus Stoinis
6.50
6.80
6.50
Luke Wood
3.40
3.70
3.60
David Warner
3.60
4.70
4.20
Oliver Davies
4.70
4.50
4.70
Gurinder Sandhu
5.50
4.50
4.60
Oliver Davies scored 325 runs so far and his individual top score in this tournament is 65 runs. David Warner and Gurinder Sandhu are some of the valid players in the Sydney Thunders. Dafa sports is offering wide range of sports and betting events for all the Indian betting players. Kindly have a look at our review page and the above odds to place the bets accordingly on the respective betting sites.
Sydney Thunders vs Melbourne Stars match prediction 25.01.2023
Upon having an in-depth analysis and comparing all the metrics from the previous matches, Sydner Thunders has the higher possibilities to win this match against the Melbourne stars. On the other hand, it is a very crucial match for the Melbourne stars to move their position up in the score table of Big bash league 2022-2023. Have a look at the below winner outright odds and place the bets accordingly.
Melbourne Stars vs Sydney Thunders winner outright odds
Tips
THU
1.90
1.86
1.85
STA
2.10
2.70
2.40