Sri Lanka Vs England T20 Betting Odds Comparison
Sri Lanka is going to lock their horns with England on this Saturday, the 5th of November at the Sydney Cricket Stadium. This is one of the crucial match for England to reach the semi-finals by beating Sri Lanka in the Men's T20 World Cup match. Looking at the points table, England is standing in the 3rd position surpassing Sri Lanka from the 1st Team. Joss Butler is very confident about the next match, as if they lose it, Australia is going to play with New Zealand to the last four matches.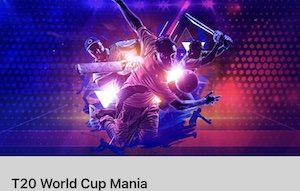 There are a lot of betting sites in India that offers incredible offers featuring all the sports events to make it up for all punters. In this section, we are going to do a quick comparison of the betting odds coming from different bookmakers. We have considered three best betting sites with higher odds value, and the chosen ones are Dafabet, Betway and Bet365. The respective odds are outlined in the table below:
Sri Lanka Vs England
Tips
SL
4.20
4.33
4.33
ENG
1.25
1.22
1.22
The odds aren't constant with every match and will vary between each bookmakers, looking at the table, we can see that betway and bet365 are providing better odds favoring Sri Lanka and when it comes to Australia, dafabet is providing the decent odds. For betting enthusiasts, it would be a great opportunity for them to use their betting tactics in order to make better earnings.
Similarly, bets can placed on various selections and if you would like to predict the toss winner, you can place the bets on the bookie that offers higher odds. Just like the toss winner, there are other categories which you can check on like total runs scored by Sri Lanka and England during their first over or by the end of second over. The betting odds comparison for the toss winner category has been explained in the table below:
Sri Lanka Vs England
Tips
SL
2.00
1.90
1.90
ENG
2.00
1.90
1.90
From the above, dafabet is providing the decent odds compared to the other two. Having said that, dafabet is a great platform for betting lovers to play on their favourite teams with enjoying easy interface and access amazing bonuses. Also, players can download the dafabet app to access all the sports categories instantly wherever they are at.
Sri Lanka Vs England Match Prediction
Having said that, it is a crucial match for England to be able to reach semi-finals and it's the last match of Group 1. England has been a fantastic team impressing the cricket audience with their stunning gameplay however, they are not meeting the expectations so far. Ben Stokes has lost his form with his inconsistent gameplay however Jos Butler is confident about winning the match with a good margin.
On the other hand, Sri Lanka had certain ups and downs in this tournament as they had lost their first match to Namibia in the group stages and eventually given a tough time for Australia and New Zealand. If they make few changes to their fielding, then they definitely give a tough fight to England. Let's see which team is going to reach the semi finals tomorrow. To know more about the mentioned bookie, have a look at our dafabet review page.