Australia vs England Betting Odds Comparison 28.10.22
Another interesting revival match between Australia and England will be played on the 28th of October. This is not only a revival match but also very important for both the teams, because the losing team will have maximum chances to be out of the tournament in this current season. This is going to be a crucial match and will start at 1:30 PM.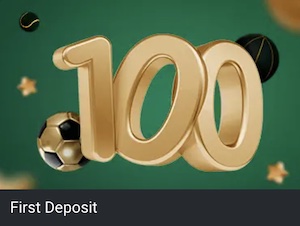 Melbourne Cricket Stadium is all set to take off this big match, and you can choose the well trusted sports betting bookmakers to take off your betting journey to the next level. There are a lot of bookmakers in the Indian market and we have chosen Betway, Betwinner, and Dafabet for comparing the betting odds.
Australia Vs England Betting Odds
While placing a bet, it is quite important to consider the bookmaker that offers better odds. In this betting market, players can find a lot of bets on each and every match. Now it's time for you to choose the bet that you think your prediction will go very well, then pick it and place a bet without any second thoughts.
To make your way forward without any issue, we have provided the table below with the betting odds from the mentioned bookmakers, check out the odds to choose your preferred bookie to place your bets.
Australia Vs England
Tips
AUS
2.89
1.80
1.83
ENG
2.00
2.00
2.02
Placing bets on your favourite match is as important as choosing right bookmaker, since there are varied categories of bets players can choose any desired category to do the betting. One of those categories include winning the toss, the respective odds that favours the toss selection has been outlined the table below:
Australia Vs England
Tips
AUS
1.91
1.90
2.00
ENG
1.91
1.90
2.00
From the table, we can clearly see that betwinner is providing competitive odds, placing bets on these bookie odds will surely appreciate bigger winnings. Also, check out the betwinner app page to know the download process and setting up the app on your phone.
Australia Vs England Match Prediction
It would be a difficult task to decide the match winner when two bigger teams will play at a time. In the same way England and Australia are very well known teams across the world with best ever performances, but still as per the comparison of previous matches and player performances we can say that England holds the better chances of winning the match.
Both the teams are playing very well from the past matches, but England's all-rounders are taking the match to the next level and making the team to win the match compared to the Australian all-rounders. So it would be a seat edge thrilled match to watch tomorrow. Check out our betwinner review page to know more about the bookmaker.