West Indies Vs Scotland 3rd T20 Betting Odds Comparison 17.10.2022
Group A had a great start in this Men's T20 world 2022, we witnessed 2 brilliant matches from group A and it's time to witness the other 2 brilliant matches from the Group B. As per the schedule, we are going to see two matches being played the one in discussion is West Indies and Scotland, the match begins at 9:30 AM as per the Indian Standard Time on the 17th of October 2022.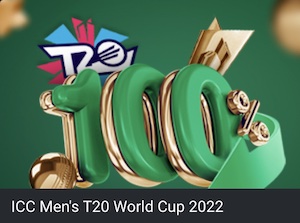 Bookmakers are clearly providing betting opportunities to every betting lover along with amazing enticing promotions. In this betting market there are multiple bookmakers and we have one of the best betting sites in India like Dafabet, Betway, and Betwinner.
West Indies vs Scotland Odds Comparison
It is quite important to calculate the team statistics along with the odds being provided by them before placing the bets. In this section, we have outlined the odds for this exciting 3rd T20 World Cup match from the top notch bookmakers. Make sure to choose the right bookmaker that help you to earn better earnings. The respective betting odds are mentioned in the table below:
West Indies Vs Scotland
Tips
WI
1.11
1.12
1.14
SCO
6.45
5.50
6.20
If you place a bet on the match then you have to wait for the whole match to know the result. But there are many other odds which can be decided within a couple of minutes and placing a bet on toss will be one of them. From the above table, we can see that betwinner is providing the better odds and to keep connected to the bookie sports events, download the betwinner app today.
West Indies Vs Scotland
Tips
WI
1.91
1.90
2.00
SCO
1.91
1.90
2.00
If you have a great prediction power to describe which team has the great batting unit and which team can bet with great batting partnership, then you can place the bet on highest opening partnership.
West Indies Vs Scotland
Tips
WI
1.50
1.50
1.45
SCO
2.40
2.40
2.25
In the same way there are many more odds where you can place a bet on the teams and individual players. You can place a bet on every ball to ball.
Match prediction
West Indies and Scotland are well known cricket teams and more than that they have a huge following from different parts of the world and this would be great fun to watch the match between these 2 teams.
1 out of 10 situations the team like Scotland can also win the match against West Indies but it is going to be an outstanding performance with several strategies on the field.
Both two teams achieved a lot from their respective squads but when it comes to a battle there will be only one winner and in this situation West Indies have the most chances to win the match. Let's wait and watch this exciting match tomorrow and to get more information about the mentioned bookie, have a look at our betwinner review page.