Zimbabwe VS Ireland 4th T20 Match Betting Odds Comparison 17.10.2022
This Monday, the 17th of October, we are going to witness another entertaining match between Zimbabwe and Ireland. This is going to be the second match of the day after WI Vs SCO and Bellerive Oval, Hobart, is all set to host this upcoming match with match begins at  1:30 PM, IST. With this match every team from both the groups  will complete their first matches.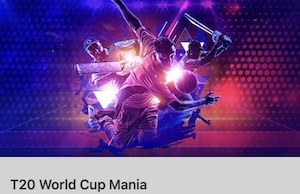 Let's make the match more exciting with the help of sports betting bookmakers by placing the bets on your favourite team. Before placing a bet you need to choose the best betting sites that offers decent odds, and some of the chosen bookies are Betway, Dafabet, and Bet365.
Zimbabwe VS Ireland Odds Comparison
Odds are one of the contents in the sports betting bookmaker which decides how much you can earn. Selecting the better odds will get you the better earnings in this sports betting bookmakers.
There are a bundle of odds that are provided by every book maker and we can place a bet as per our convenience and our confidence. Among all of them we represent the sum of the odds such as placing a bet on the match winner, which are represented as below:
Zimbabwe Vs Ireland
Tips
ZIM
2.00
2.00
2.06
IRE
1.80
1.72
1.80
Let's make this entertainment to another level with quickest odds in the match, by placing a bet on toss winner and those odds are represented as
Zimbabwe Vs Ireland
Tips
ZIM
1.90
1.90
2.00
IRE
1.90
1.90
2.00
Looking at the mentioned table, Dafabet is providing the decent odds compared to other bookies. If you would like to access the bookmaker sports events instantly, download the dafabet app today.
Match prediction
Zimbabwe and Ireland are well known teams to everyone as they have been playing each other since a long time in different tournaments. It will be a friendly match for both of them and for the teams to know the strong and weakest points after their opponents.
Compared to both teams and their squads we see a little bit of good and consistent playing 11 in Ireland itself, which means there are high chances for Ireland to win this match and register their first win in this T20 World Cup. For more information about the bookmaker, have a look at our dafabet review page.